RUTILE ELECTRODES
ALL POSITIONS RUTILE ELECTRODE
This electrode can really be used universally. It can be used in any position and with many different applications. It provides an exceptional self-assurance for welders. Good weld bead appearance. Easy slag removal.
WEBDABLE STEEL RANGE:
General purpose construction steels
MAIN APPLICATION:
Metal structures in general, sheet metal, piping, metal works,containers, tanks, boilers, handicrafts, ironmongery, etc...
ADVANTAGES:
Universal all positions
Excellent handling
Smooth and stable arc
Self-releasing slag
STANDARDS:
AWS A5,1: E 6013
ISO 2560-A: E 42 0 RC 11
TECHNICAL DATA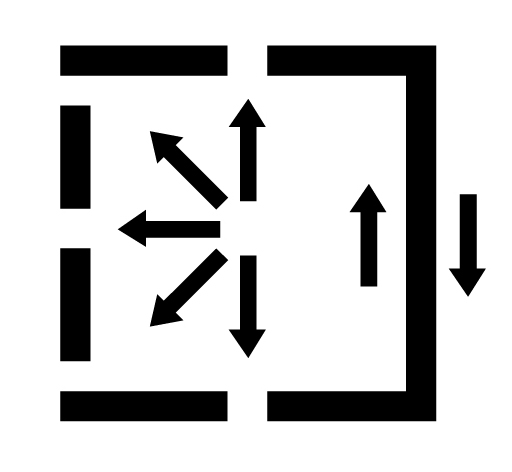 Typical Weld Metal Composition (%):

Fe:
(base)

C:
<0,10
Mn:
0,6
Si:
0,4
S:
<0,025
P:
<0,025
All Weld Metal Mechanical Properties:
Rp 0,2: > 400 MPa

Rm: 510-580 MPa

A5: > 22 %
Electrode polarity:
Negative
Output Circuit Voltage (OCV):
∼ 40 V
| | | | | |
| --- | --- | --- | --- | --- |
| Art. Nr. | ∅ × Long (mm) | Pcs/pack | kg/pack | Packs/box |
| C101021S | 1,6 × 300 | 573 | 3,6 | 3 |
| C101022S | 2,0 × 300 | 292 | 3,0 | 3 |
| C101023S | 2,5 × 350 | 220 | 4,2 | 3 |
| C101024S | 3,2 × 350 | 133 | 4,0 | 3 |
| C101025S | 3,2 × 450 | 133 | 5,1 | 3 |
| C101026S | 4,0 × 350 | 88 | 4,0 | 3 |
| C101027S | 4,0 × 450 | 82 | 4,7 | 3 |
| | | | | |
| --- | --- | --- | --- | --- |
| Art. Nr. | ∅ × Long (mm) | Pcs/pack | kg/pack | Packs/box |
| E220101S | 2,0 × 300 | 93 | 1,0 | 1 |
| E220102S | 2,5 × 350 | 56 | 1,0 | 1 |
| E220103S | 3,2 × 350 | 34 | 1,0 | 1 |
Download Technical Datasheets
Choosing_the_Proper_Stick_Electrode_EN.pdf