STAINLESS STEEL 316L RUTILE-BASIC ELECTRODES
STAINLESS STEEL RUTILE ELECTRODE
It is a Rutile-basic electrode, providing a weld metal in low carbon austenitic stainless steel (316L). Used for welding of 18/8/3 austenitic stainless steels and cladded steels. It provides an excellent resistance to corrosion. Smooth welding. Easy slag removal.
WELDABLE STEEL RANGE:
18/8/3 type stainless steels (316L) and similar grades.
MAIN APPLICATION:
Chemical and petrochemical industries, ship building, tanks, pipes, heat exchangers, food industry.
ADVANTAGES:
Low carbon universal stainless steel
Excellent corrosion resistance
Excellent handling for welders
Coating with very low moisture absorption
STANDARDS:
AWS A5.4: E316L-16
EN 1600: E 19 12 3L R 32
ISO 3581-A: E 19 12 3L R 32
TECHNICAL DATA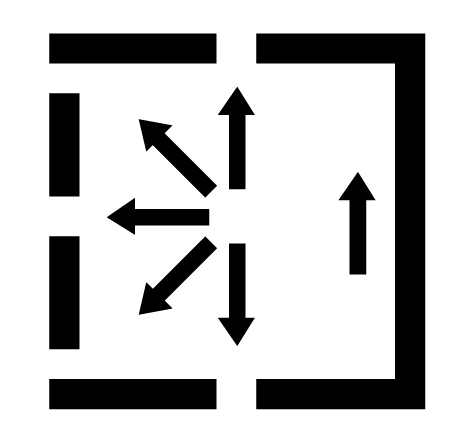 Typical Weld Metal Composition (%):
Fe:
(base)
C:
<0,03
Si:
0,8
Mn:
0,7
Cr:
18,5
Ni:
12

Mo:
2,7

All Weld Metal Mechanical Properties:
Rp 0,2: > 400 MPa

Rm: > 560 MPa

A5: > 35%
Electrode polarity:
Positive
Output Circuit Voltage (OCV):
∼ 70 V
Art. Nr.
∅ × Length
(mm)
Pcs/pack
kg/pack
Packs/box
E310101S
1,6 × 250
235
1,5
1
E310102S
2,0 × 300
145
1,7
1
E310103S
2,5 × 350
90
2,0
1
E310104S
3,2 × 350
55
1,9
1
Art. Nr.
∅ × Length
(mm)
Pcs/pack
kg/pack
Packs/box
E220105S
2,5 × 350
15
0,330
1
E220106S
3,2 × 350
10
0,350
1
Download Technical Datasheets
Choosing_the_Proper_Stick_Electrode_EN.pdf