Plumbing
Brazing and soldering is a part of the daily work for plumbers. The operating temperature differs between soft soldering and brazing. Soldering has lower temperature suitable for copper, copper alloys and aluminum. The brazing temperature is higher and brazing is suitable for most metals. Brazing is used e.g. for joining copper tubes and fittings in bathrooms.

GCE offer a wide range of products suitable for brazing and soldering. The robust and reliable Universal range is an example and the Lomat range with Piezo electric ignition is another.
Lomat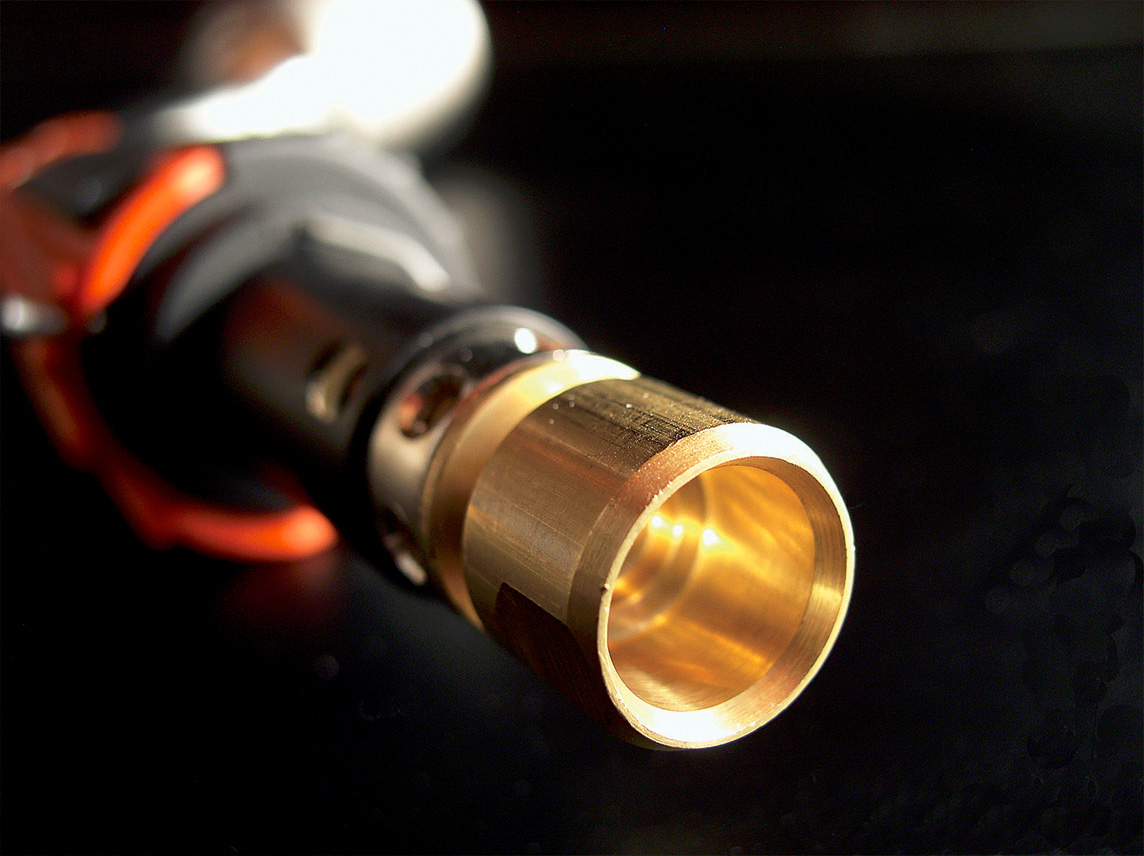 The Lomat range with piezo ignition with its ergonomic design is easy to use.
Universal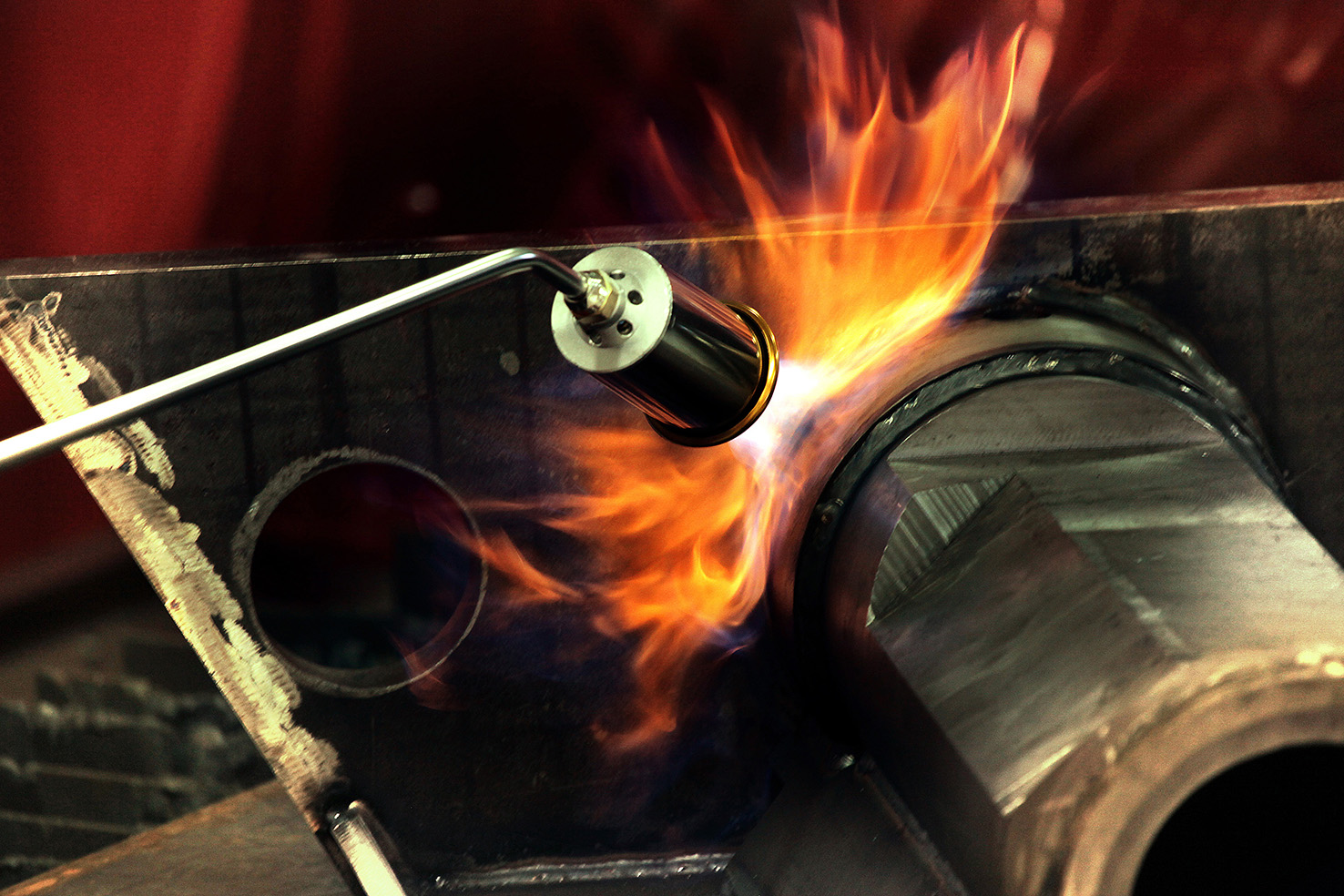 A well-known product range not only for plumbing but also for other applications like heating and for roofing.
Quick-mat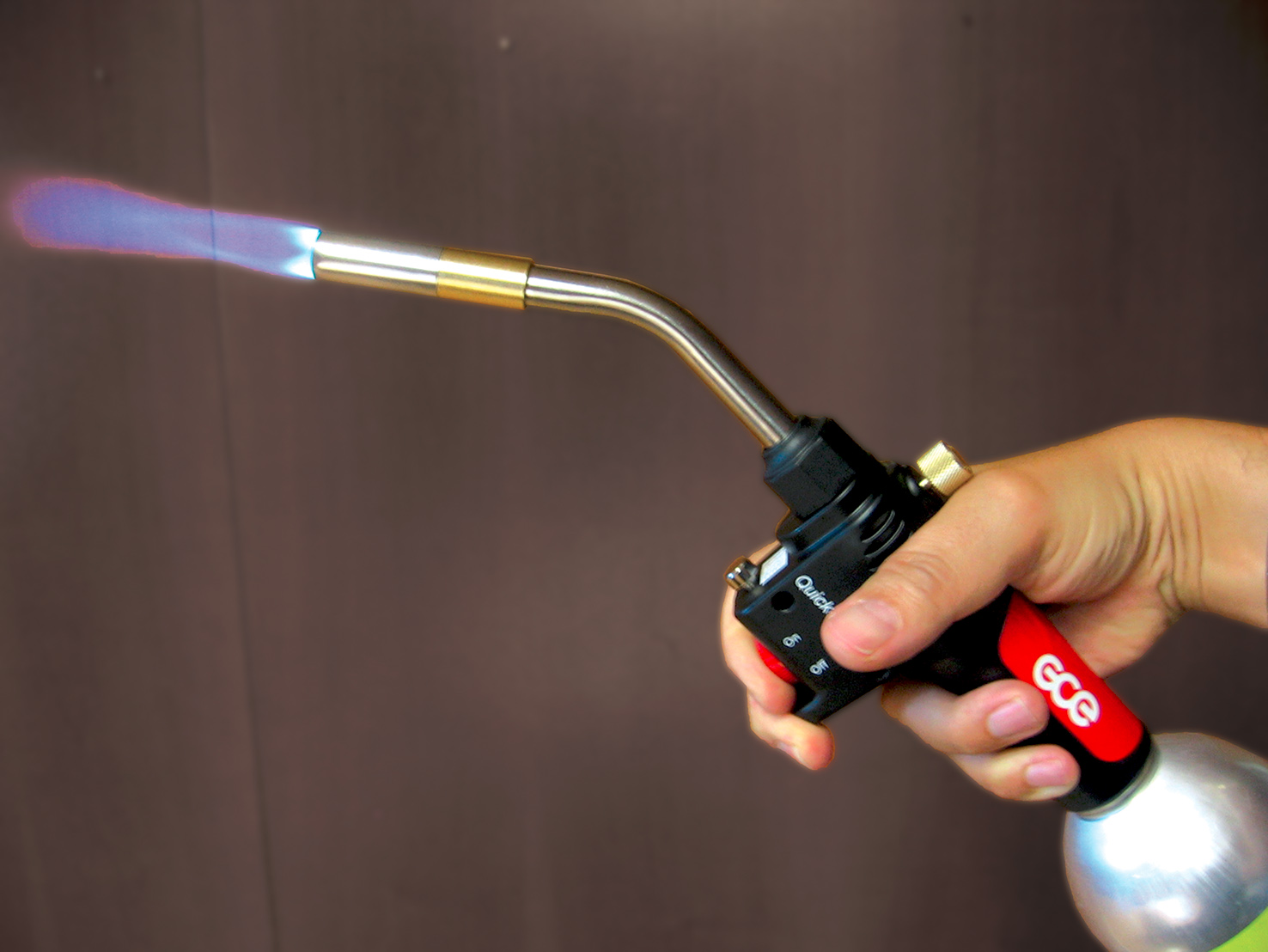 The Quick mat Torch is a new product from GCE for professional plumbing, heating and refrigeration work. Torch with piezo ignition delivered in a plastic brief case together with two gas cylinders.